Australian tax office: Report crypto profits or else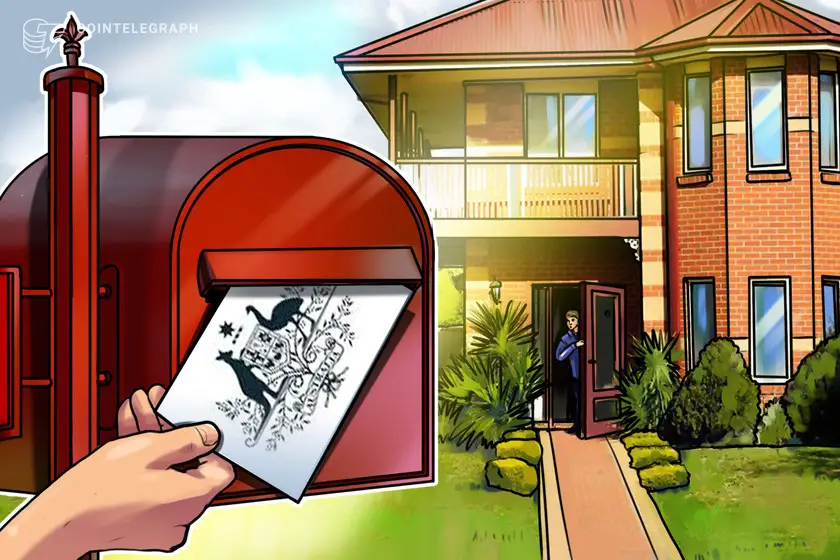 The ATO said it already knows who is invested in cryptocurrencies and expects cooperation.
The Australian Tax Office has urged citizens to accurately report any profits made in the process of trading cryptocurrencies like Bitcoin (BTC), as it anticipates tax filings from a pool of 600,000 Aussies who it now believes to be invested in digital assets.
The ATO's assistant commissioner, Tim Loh, told news.com.au that people still made the mistake of treating crypto like a currency as opposed to an asset. The ATO wants to rid citizens of the myth that cryptocurrency profits are tax free, or that they only need to be declared when cashing back out to fiat money.
Loh said the tax office was already aware of who was invested in cryptocurrency thanks to the cooperation it had received from exchanges and banking institutions.
"(We) follow the money trail back to the taxpayer and we do that through the ATO which has data matching profiles with cryptocurrency exchanges and they provide that information to us and we use that information to cross match with people's tax returns," Loh said.
"There isn't a game of hide and seek. We have got that information and all we are asking people to do is follow the rules. We know most Australians follow the rules," he added.
Loh said he was alarmed by some people's readiness to ignore tax obligations incurred in the world of cryptocurrency. The ATO will contact 400,000 Australian citizens in 2021 to urge them to review their previously lodged tax returns and to prompt them to report capital gains or losses on crypto trades.
As for the process of keeping accurate tax records, Loh said best practice would be to record every transaction in Australian dollar terms, keeping note of dates, times and wallet addresses.
"The best tip to nail your cryptocurrency gains and losses is to keep accurate records including dates of transactions, the value in Australian dollars at the time of the transactions, what the transactions were for, and who the other party was, even if it's just their wallet address," said Loh.