Binance distances from WazirX as Indian regulators keep chasing crypto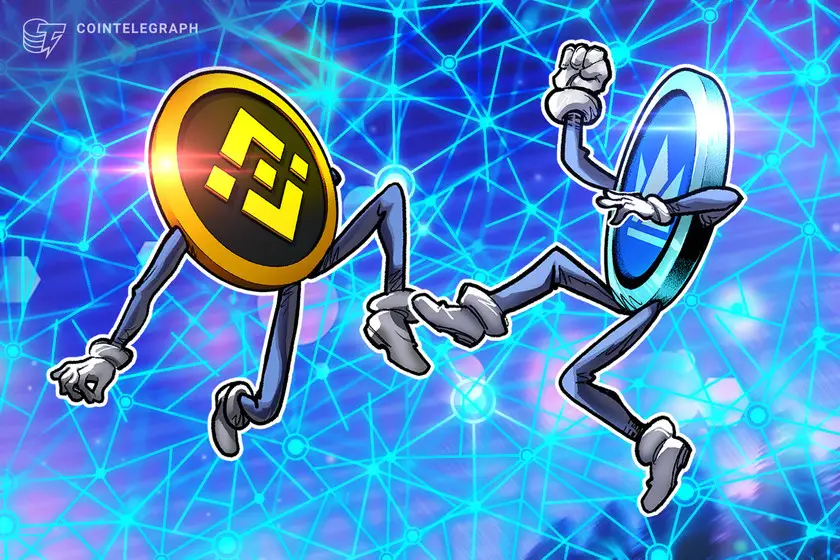 The ownership of WazirX became a hot topic as CZ claimed the deal never went through, but three years later, there's still no clarity.
The Twitter exchange between WazirX co-founder Nischal Shetty and Binance CEO Changpeng "CZ" Zhao over the ownership of the Indian crypto exchange grabbed a lot of headlines in the first week of August. 
WazirX was reportedly acquired by Binance in 2019, and ever since then, the Indian crypto exchange has been referred to as "Binance-owned"; however, to everyone's surprise, CZ took to Twitter to claim that the acquisition process never went through and Binance has no ownership in the Indian crypto exchange.
2/ On 21 Nov 2019, Binance published a blog post that it had "acquired" WazirX. This transaction was never completed. Binance has never – at any point – owned any shares of Zanmai Labs, the entity operating WazirX.

— CZ Binance (@cz_binance) August 5, 2022
CZ said that Binance only provides wallet services for WazirX as a tech solution and WazirX is responsible for all other aspects of the exchange, including user sign-up, Know Your Customer (KYC), trading, and initiating withdrawals.
Shetty countered CZ's claim in another tweet thread claiming that Binance indeed owns the Indian crypto exchange WazirX and that the parent company, Zanmai Labs, only operates crypto and Indian rupee pairs in WazirX on a Binance license. Binance, on the other hand, operates crypto-to-crypto pairs and processes crypto withdrawals, which can be verified by the companies' terms of services.
The two co-founders went back and forth for the next couple of days accusing each other of misrepresenting certain facts.
2/ Original deal included sale of WazirX Technology (IP)

Same Technology was then licensed to Zanmai by Binance for INR market

Post licensing:

Binance operates crypto-crypto trading, crypto deposit/withdrawals

Zanmai operates INR-Crypto trading, INR deposit/withdrawal

— Nischal (Shardeum) ⚡️ (@NischalShetty) August 6, 2022
Based on the tweet exchange between the two co-founders, it is clear that there was indeed an acquisition deal, to begin with, but Shetty claimed the deal was for the technology transfer and not the whole company, and this is the reason WazirX technology is owned by Binance, while Zanmai Labs operate only crypto/INR pairs using a Binance license.
When Cointelegraph reached out to Binance to get some clarity on the acquisition deal, the exchange denied Shetty's earlier claims that the exchange operates crypto-to-crypto trading pairs. A spokesperson from Binance told Cointelegraph:
"Binance does not operate crypto-to-crypto trades on the WazirX exchange. The WazirX exchange is wholly run and operated by Zanmai Labs. Further, while we did agree to purchase certain technical assets and intellectual property of WazirX, this agreement was not completed."
In another tweet, CZ claimed that Binance had tried to pursue the acquisition as late as February but was refused by WazirX. Shetty again responded to the tweet, claiming the deal involved an acquisition by Binance's parent entity, but at the time of the deal, Binance gave an "ambiguous answer that parent entity is under restructuring."
The Binance spokesperson told Cointelegraph, "The agreement between Binance and Zanmai Labs was for the acquisition of certain assets and intellectual property of WazirX, not equity in Zanmai Labs." They further added, "We had sought the assets that were supposed to be transferred to us under the agreement, but this was not forthcoming, and the agreement was not (and could not be) completed."
WazirX, on the other hand, believes the solution to the current problem is either for Binance to buy out India operations using its parent entity instead of a random entity because it may create risk for users or for Binance to sell back WazirX.
Taking three years to disclose the deal never went through
The core reason for the fallout between the two companies seems to be the alleged money laundering investigation by India's Enforcement Directorate (ED). The said investigation is from a year ago, and contrary to popular belief, the investigation is focusing on a Foreign Exchange Management Act (FEMA) violation rather than money laundering.
ED has issued Show Cause Notice to WazirX Crypto-currency Exchange for contravention of FEMA, 1999 for transactions involving crypto-currencies worth Rs. 2790.74 Crore.

— ED (@dir_ed) June 11, 2021
FEMA is one of many capital control regulations that the Indian government has put in place to prevent capital from leaving the country. According to FEMA, an individual is only permitted to send a maximum of $250,000 for specific purposes per year outside of India. However, due to the lack of regulations around the crypto market, FEMA laws don't cover cryptocurrency transfers.
As a result, any users sending crypto transfers of above $250,000 would still violate FEMA laws. That seems to be the case with the ED's current investigation into WazirX. In total, 10 other crypto platforms are facing similar investigations from the ED.
Crypto investment is not one of them. But technically, if to send more than the set amount, even in crypto, it would be a violation of FEMA. Therefore, when transferring funds to an exchange that is not India-domiciled, it is seen as a violation of FEMA regulations.
Related: AML and KYC: A catalyst for mainstream crypto adoption
The year-old investigation made headlines again in 2022 followed by the ED freezing $8.1 million worth of the exchange's assets. The ED claimed that it couldn't find on-chain records of transactions amounting to millions of dollars. However, WazirX contradicted ED's claim and said it has records for every single transaction.
The off-chain transactions referred to by the ED are the direct transfer between WazirX and Binance, a feature introduced by the two parties as part of the partnership. The feature allows the transfer of assets between two exchanges without users having to pay any transfer fee.
WazirX in its official statement claimed that there was a major misunderstanding surrounding the off-chain transfers. The crypto exchange said that an ED's press release is trying to deem these transitions as mysterious and untracked, while in reality, only KYC users of the platform can use the services. Thus, there is no question about untraced funds, and WazirX said it was confident in proving ED wrong in the court of law.
— WazirX: India Ka Bitcoin Exchange (@WazirXIndia) August 9, 2022
Binance eventually shut down the direct bridge between the two platforms on Aug. 11 and notified its users in advance while reminding them that they can still transfer funds to WazirX using standard wallet transfers.
While both Binance and WazirX have assured full cooperation with the investigation, a source familiar with the issue who chose to remain anonymous told Cointelegraph that the investigation spooked Binance, which eventually led to the fallout. Binance later confirmed to Cointelegraph that the ED investigation compelled it to inform its users. A Binance spokesperson described the issues to Cointelegraph:
"We encountered issues with Zanmai Labs. We have tried to work with them to find a resolution for some time. The recent news about the ED investigations and notices on Zanmai is also material developments. We felt the need to clarify this in the interests of user protection."
Will the Binance–WazirX saga impact Indian crypto investors?
The Binance–WazirX saga created a panic among Indian investors who were using WazirX. Many of these traders liquidate their assets immediately after the war of words between the two co-founders erupted. The sentiment only got worse, with CZ prompting users to transfer their assets to Binance.
WazirX told Cointelegraph that there were some signs of liquidation and movement of funds in the aftermath of the tweets, but after assuring users that their funds would be safe, the exchange said the trend has been on a decline.
Related: Built to fall? As the CBDC sun rises, stablecoins may catch a shadow
Indian crypto entrepreneurs believe that, regardless of who is at fault, the barrage of words on social media did impact investor confidence. Sathvik Vishwanath, the co-founder of the Indian crypto exchange Unocoin, told Cointelegraph that "such fracas affects the crypto market, including its investors." He added further:
"This kind of action in the crypto market poses a negative impression on the whole ecosystem, but the issue seems reversible. Either they need to complete the transaction or undo the transaction and should publicly identify the owners. Transparency is the key here that seems to be missing."
The Indian crypto ecosystem had thrived until now and produced several crypto unicorns over the past few years; however, with the implementation of a 30% crypto tax and 1% tax deduction at source this year, the trading volume on major Indian crypto exchanges has slumped dramatically. The newly implemented tax rules didn't just deter Indian investors but also prompted several leading crypto services providers to look for crypto-friendlier jurisdictions.
The Indian central bank has always called for a ban on crypto use in any form, while the central government has changed its stance over time without offering any regulatory framework. Amid growing complexities for the Indian crypto ecosystem, many market pundits believe the current Binance–WazirX saga could be used by Indian law agencies and the central bank to build a case against crypto regulations.