Bitcoin investors are bullish on the US Fed's $100B loss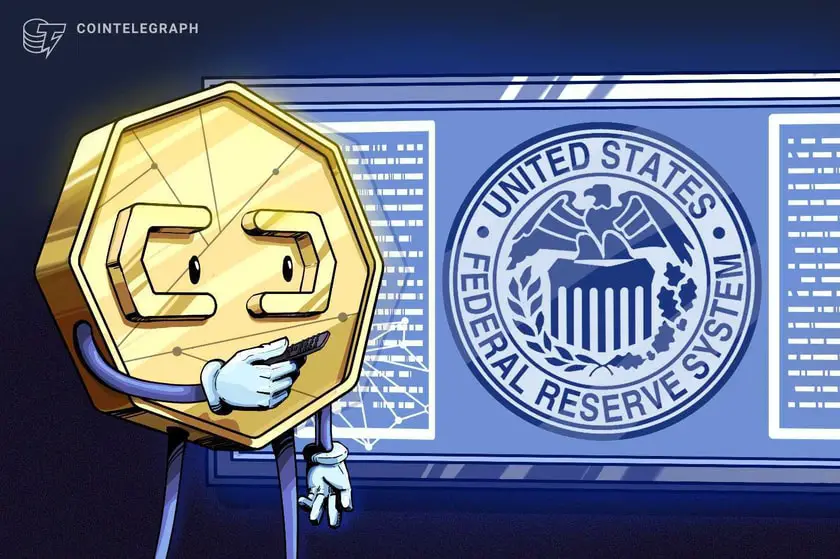 The debt ceiling is unlikely to hold as the government faces increased pressure from interest rate payments, a potential catalyst for Bitcoin and cryptocurrencies.
The U.S. Federal Reserve made a significant announcement on Sept. 14, revealing accumulated losses of $100 billion in 2023. What's more, this situation is expected to worsen for the Fed, according to Reuters. But for risk assets like Bitcoin (BTC), this may actually be a blessing in disguise. 
The Fed in the red
The primary reason behind this financial setback is that the interest payments on the Fed's debt have surpassed the earnings generated from its holdings and the services it provides to the financial sector.
As a result of this development, investors are now scrambling to grasp how this will impact interest rates and the demand for provably scarce assets like BTC.
Some analysts are of the opinion that the Fed's losses, which commenced a year ago, could potentially double by 2024. The central bank categorizes these negative results as "deferred assets," arguing that there's no immediate necessity to cover them.
The Fed used to generate revenue for U.S. Treasury
Historically, the Federal Reserve has been a profitable institution. However, the absence of profits does not hinder the central bank's ability to conduct monetary policy and achieve its objectives. 
Related: How do the Fed's interest rates impact the crypto market?
The fact that the Fed's balance sheet has incurred losses isn't surprising, especially given the substantial interest rate hikes, which escalated from near-zero in March 2022 to the current level of 5.25%. Even if interest rates remain unchanged, Reuters suggested that the Fed's losses are likely to persist for some time. This can be attributed to the expansionary measures implemented in 2020 and 2021 when the central bank aggressively acquired bonds to stave off a recession.
Even if interest rates remain unchanged, Reuters suggested that the Fed's losses are likely to persist for some time. This can be attributed to the expansionary measures implemented in 2020 and 2021 when the central bank aggressively acquired bonds to stave off a recession.
In essence, the Fed functions like a conventional bank, as it must provide yields to its depositors, which primarily consist of banks, money managers and financial institutions.
An article in Barron's effectively illustrates the impact of the $100 billion loss, stating,
"The Fed banks' losses don't increase federal budget deficits. But the now-vanished big profits that they used to send the Treasury did help hold down the deficit, which is $1.6 trillion so far this fiscal year.."
Clearly, this situation is unsustainable, particularly considering that the U.S. debt has now reached $33 trillion. While one might point fingers at the Fed for raising interest rates initially, it's essential to recognize that without such measures, inflation would not have returned to 3.2%, and the cost of living would have continued to exert pressure on the economy. 
Ultimately, the significant demand for short-term bonds and money market funds is a reflection of the trillions of dollars injected into the economy during the peak of the pandemic. Nevertheless, even if one settles for a fixed 5% yield on a three-month investment, there's no guarantee that inflation will remain below this threshold for an extended period.
Furthermore, investors are confronted with the risk of dilution each time the U.S. Federal Reserve injects liquidity into the market, whether through the sale of assets from its balance sheet or when the Treasury raises the debt limit.
Ultimately, it's improbable that fixed-income returns will outpace inflation for another 12 months because, at some point, the government will exhaust its funds and be compelled to issue additional Treasurys.
Real estate and stocks no longer a reliable store of value
There remains a significant unanswered question regarding which sector or asset class will reap the most benefits when inflation catches up with short-term Treasury yields. This uncertainty arises as the S&P 500 stands just 7% below its all-time high, while the real estate market exhibits signs of strain due to mortgage rates hitting their highest levels in over two decades.
On one hand, the S&P 500 index doesn't appear excessively valued, trading at 20x estimated earnings — especially when compared with previous peaks that reached 30x multiples or even higher. However, investors are apprehensive that the Fed may find itself compelled to further raise interest rates in order to combat the prevailing inflationary pressures.
As the cost of capital continues its ascent, corporate earnings will come under pressure, leaving investors with no secure harbor for their cash reserves.
Presently, Bitcoin and other cryptocurrencies may not seem like a viable hedge option, but this perspective could shift as investors realize that the U.S. government's debt ceiling is essentially boundless. Thus, it might make sense to gradually accumulate these assets regardless of short-term price trends.
Collect this article as an NFT to preserve this moment in history and show your support for independent journalism in the crypto space.
This article is for general information purposes and is not intended to be and should not be taken as legal or investment advice. The views, thoughts, and opinions expressed here are the author's alone and do not necessarily reflect or represent the views and opinions of Cointelegraph.