TRON Crypto Price Today Maintains Its Upward Trend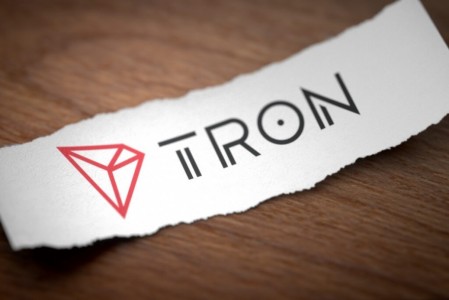 With a market capitalization of $5,665,957,298, its native token, TRX, currently ranks 15th among the top cryptocurrencies.
While the rest of the market remains firmly in bearish zones, the TRON crypto price today has maintained a green candle stick in the past week. The coin price is expected to remain in positive territory for the rest of the day.
Why TRON Crypto Price is Rising Today
Developed and maintained by the TRON foundation, TRX has a widespread appeal among developers and projects because of its fast throughput and efficient systems. Already, data from DeFi Llama suggests Tron is the second-largest decentralized finance (DeFi) blockchain after Ethereum by total value locked (TVL).
Despite a collective drop in cryptocurrency prices, TRON (TRX) has witnessed progressive growth since September 27, except for a minor decline. Consequently, there are suggestions the latest price rally may be due to the Tron Grand Hackathon for 2022. 
CEO of TRON, Justin Sun, earlier announced that $1.2 billion is available as prizes for the 3rd season of the Grand hackathon. Developers can participate in any of the hackathon's six tracks, namely, Academy, DeFi, Ecosystem, GameFi, NFT, and Web3.
Again, its speed makes it ideal for dApp development and smart contracts deployment. The newly created Ecosystem track in the Hackathon is to attract developers from other blockchain ecosystems. 
According to Dave Uhryniak, Director of Ecosystem Development at TRON DAO, the team wants to welcome Ethereum projects who want to expand their reach to other ecosystems.
Another price driver may be the sustainability of the blockchain. According to the Crypto Carbon Ratings Institute, the TRON network consumes the same electricity as 15 U.S. households in a year. In perspective, compared to bitcoin's energy consumption of 94.47 TWh, Tron uses less than 0.001% of what Bitcoin consumes. This makes Tron a more eco-friendly and energy-efficient system.
TRON Coin Price Today: Predictions 
While the growth of the TRX price cannot be called explosive, positive movement can be observed. Combined with technical data from the multi-year chart, several predictions have been made regarding the future price of the TRON coin. 
According to technical analysis, crypto analysts predict an average price of $0.06899 by December 2022. By 2023, the coin will average $0.09799 and reach $0.20998 by 2025.
Digital Coin Price puts its price prediction for TRON at the $0.11 mark by the end of 2023. A further rise to $0.19 is expected over a period of five years. Wallet Investors predict a +226.53% in 5 years, placing the average price at $0.224.
A Coin for the Future?
While the growth margins of the TRX price are not explosive, multiple projections suggest a positive movement. This may mean that TRON is a good choice for long-term investment. However, as with all predictions, a lot will still depend on the general market volatility.